News — Promotional Umbrellas France
• branded umbrellas • parapluies promotionnels • Promotional Umbrellas • Promotional Umbrellas Belgium • Promotional Umbrellas France • Promotional Umbrellas Germany • Promotional Umbrellas Ireland • Promotional Umbrellas UK • promotionele paraplu's • Werbeschirme
Did you know that Promotional Umbrellas produce and deliver umbrellas all over the world? From our base in Manchester we are now sending printed umbrellas to more destinations all over the world than ever before. Read on to find out more about our international services in our latest blog.
---
• advertising ideas • city umbrellas • logo umbrellas • marketing ideas • parapluies promotionnels • printed bolly • Printed Golf Umbrellas • Printed Umbrellas • promotional brollies • Promotional Umbrellas • Promotional Umbrellas Belgium • Promotional Umbrellas France • Promotional Umbrellas Germany • Promotional Umbrellas Ireland • Promotional Umbrellas UK • promotionele paraplu's • walking umbrellas • Werbeschirme
OFFER EXTENDED- Due to the overwhelming success of our recent offer giving a 10% discount off the ever-popular City Commuter Solid umbrellas, we are pleased to announce that we have now extended the deadline until the 23rd August. Simply visit our website at https://bit.ly/2JL9UUf to place your order, and the discount will be automatically included in your shopping cart at checkout. The City Commuter Solid umbrella is perfect for crowded city centres and includes a comfortable foam handle, windproof fibreglass ribs, an automatic opening feature and is available in 13 different canopy colours. Logos can be printed in up to...
---
• advertising ideas • printed brollies • Printed Golf Umbrellas • Printed Umbrellas • promotional brollies • Promotional Umbrellas • Promotional Umbrellas Belgium • Promotional Umbrellas France • Promotional Umbrellas Germany • Promotional Umbrellas Ireland • Promotional Umbrellas UK • promotionele paraplu's • Werbeschirme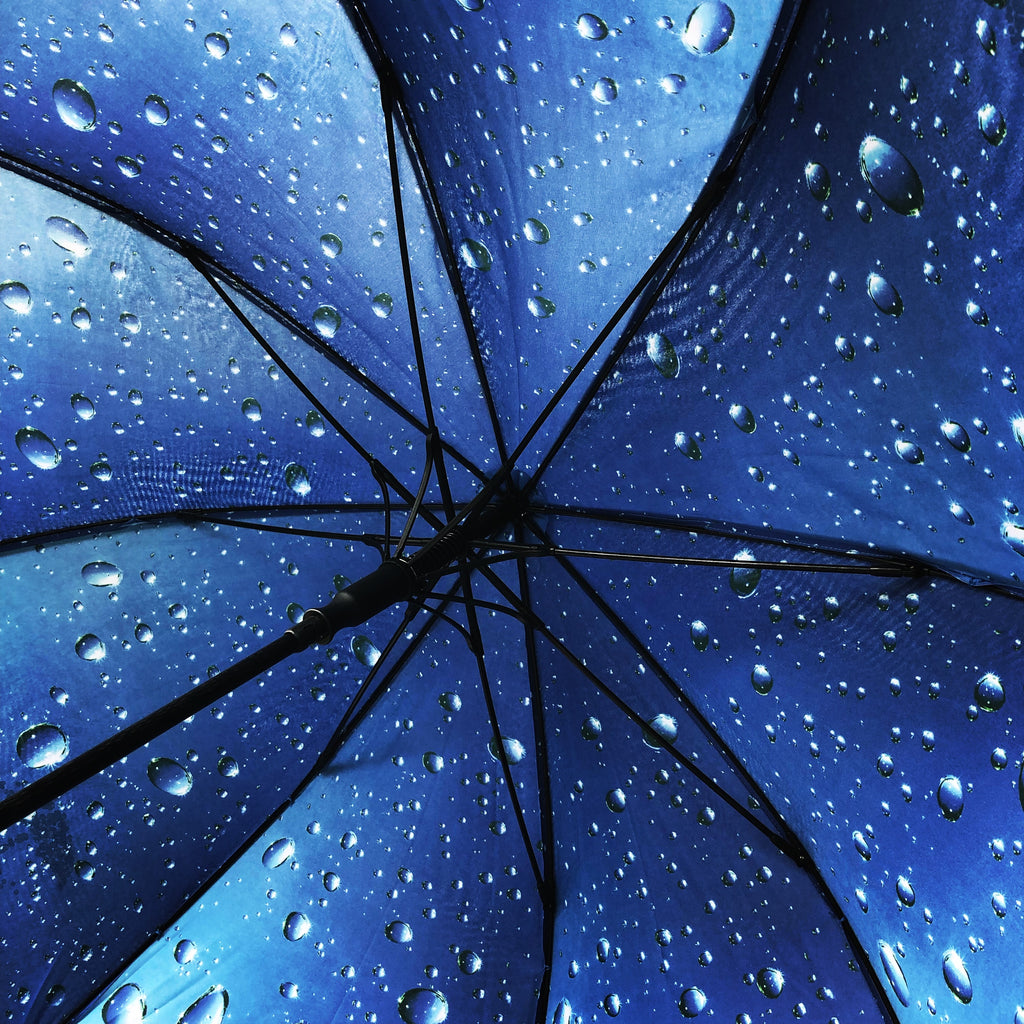 The Deluxe Inner Rain Promotional Umbrella is one of the most eye-catching umbrellas available on the market to date. This double canopy walking style umbrella simply oozes quality with its modern curved handle and striking inner raindrop print as standard.It stands ready to be printed with even the most demanding of corporate logos...in up to full colour naturally. Take a closer look at this striking umbrella which is sure to draw attention to your business or brand at the following link:
https://bit.ly/2KKAL3N