• Auto Vented Golf Umbrellas • Corporate Golf Umbrellas • corporate umbrellas • Corporate Umbrellas London • promotional umbrellas • Vented Golf Umbrellas • vented umbrellas
When it comes to Corporate umbrellas, the vented golf umbrella is a popular choice for many businesses. Not only does the vented canopy add a perceived value to the product, but it also increases the practicality of the umbrella, making it a great choice for those who want to protect their clients or customers from the elements. What is a Vented Golf Umbrella? A vented golf umbrella has two canopies, with the top canopy overlapping the bottom canopy. The wind can pass through this overlap, which releases the pressure generated by the wind under the canopy. This pressure is what...
---
• branded umbrellas • corporate umbrellas • Promotional Umbrellas • vented folding umbrellas • vented umbrellas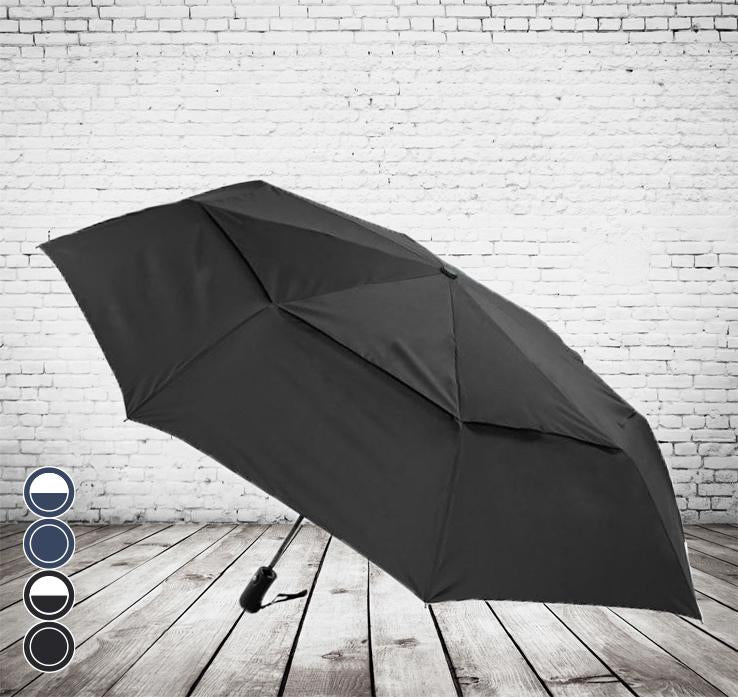 Compact vented golf umbrellas- the perfect combination of maximum size,strength and convenience. Take a closer look at this unique umbrella in our latest blog or call for more details.