News — Stormproof golf umbrellas
• Branded Golf Umbrellas • branded umbrellas • Corporate Golf Umbrellas • corporate umbrellas • golf umbrellas • Printed Golf Umbrellas • Promotional Golf Umbrellas • Promotional Umbrellas • Stormproof golf umbrellas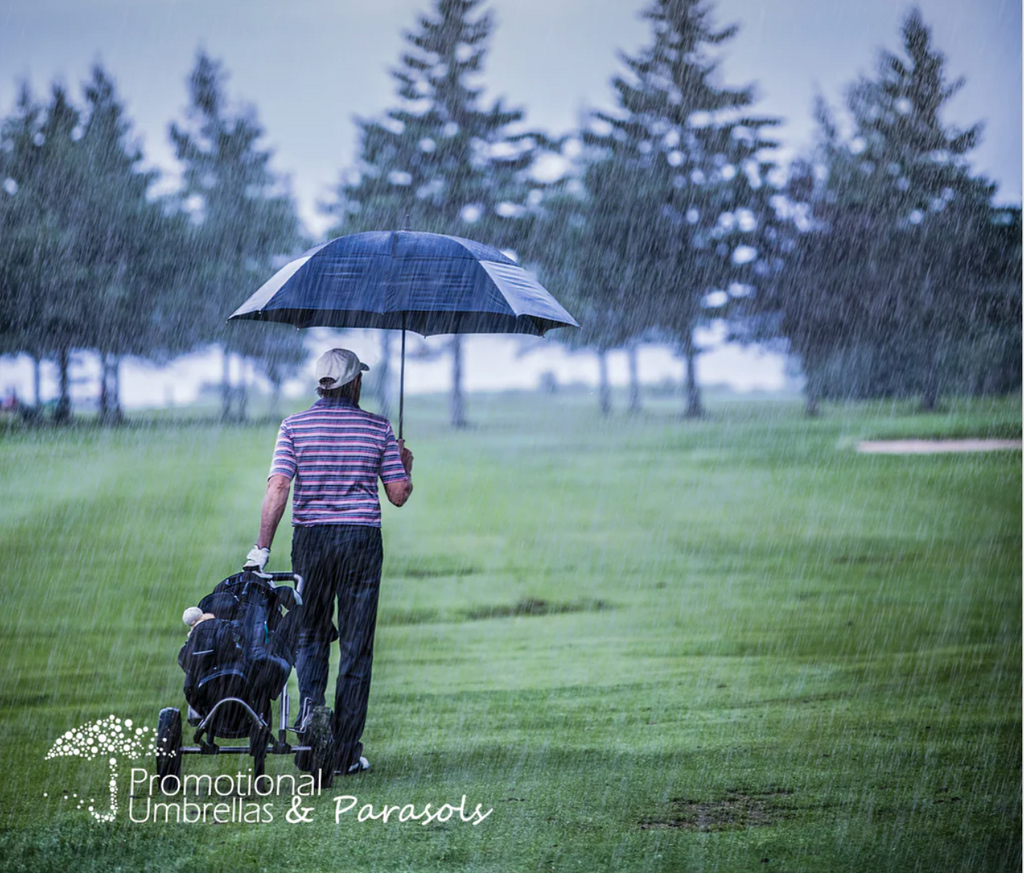 Golf, the classic game that's all about precision and, let's be honest, a bit of style too. Picture yourself on the greens, clubs in hand, and your customized, printed golf umbrella by your side. It's not just about staying dry; it's about making a statement. So, let's chat about the many reasons why printed golf umbrellas are a hole-in-one choice for golfers of all levels. First and foremost, these golf umbrellas are your trusty sidekicks in the battle against the unpredictable weather. Golf is an all-season sport, and rain or shine, these large umbrellas have got you covered. No need...
---
• Auto Vented Golf Umbrellas • Branded Golf Umbrellas • Branded Golf Umbrellas London • Cheap Golf Umbrellas • Corporate Golf Umbrellas • Logo Golf Umbrellas • Printed Golf Umbrellas • Promotional Golf Umbrellas • Stormproof golf umbrellas • Vented Golf Umbrellas
Printed Golf umbrellas are a must-have accessory for any golfer. They are larger and sturdier than regular umbrellas, designed to protect both the golfer and their equipment from rain or shine. They are also versatile enough to be used in other outdoor activities and events, making them a worthwhile gift for anyone who spends time outside. One of the main benefits of golf umbrellas is their size. They typically have a diameter of around 130 cm, which provides ample coverage for the golfer and their clubs. This means that not only can you stay dry during a rain shower, but...
---
• branded umbrellas • corporate umbrellas • Promotional Umbrellas • Stormproof golf umbrellas • Stormproof umbrellas • Stormproof Umbrellas London
Learn how to navigate the Stormproof Umbrella market with our handy need to know guide. Get to know your steel frames from your fibreglass frames and why do vented umbrellas really have a hole in the canopy? It's a must read to avoid expensive mistakes so check out our latest blog post.